Wrongful Death Attorney in Los Angeles
Helping Grieving Families Through Complex Litigation
Losing a loved one is one of the most painful and traumatic experiences in life. When the death was caused by the negligence or intentional acts of another person, the family experiences an added layer of pain. If you have lost a loved one in a negligence related accident, the Los Angeles wrongful death lawyer at Priority Law Group, A.P.L.C. is here for you and your family.
---
Begin the claims process by calling (877) 975-2529 for a free case evaluation with our Sherman Oaks lawyers.
---
When a Death is Caused by Another Party
Our attorney can help you file a wrongful death claim on behalf of your loved one. Filing a claim can help you obtain compensation for your loved one's medical bills, funeral costs, and lost wages, as well as for your loss of companionship, and emotional suffering.
Wrongful death claims often arise from:
Car and truck accidents
Pedestrian accidents
Exposure to toxic chemicals
Defective products
Fires
Medical malpractice
Deadly assault, murder, or manslaughter
Our Los Angeles wrongful death attorney implements personalized strategies and work tirelessly to secure the fair compensation you are entitled to by law. When necessary, we are not afraid to go to trial to get the best results for our clients. When you align yourself with our law firm, you can rest assured knowing your wrongful death claim will be treated as a top priority.
Wrongful Death Claims in California
California law allows family members to seek compensation from the party responsible for their loved one's death. A wrongful death claim can be brought by the surviving family of a person whose death was caused by a negligent or intentional action. In California, you must show certain elements for your claim to be successful.
In wrongful death claims, it is important to establish:
That a person died
The death was caused by the negligence or intentional acts of another
The surviving family has suffered financial loss
Our Los Angeles wrongful death lawyer has the experience, knowledge, attention to detail, and resources needed to develop a strong claim to help you secure the maximum compensation allowed by law. We take the time to carefully investigate your case, gather evidence, interview witnesses, and consult experts, when necessary, to build the best possible case for each client.
Compassionate & Assertive Legal Representation
We understand that taking legal action will never change the past. However, we believe that by doing so, you and your family may be able to obtain a certain sense of closure and justice. Filing a wrongful death claim against a negligent individual can also help discourage future recklessness. On a practical note, seeking compensation can help you with the financial loss that companies the loss of a loved one who was a provider for the family.
We start with a free case evaluation, so you can learn about your legal rights and get your questions answered. If you decide to proceed with the claim, we work on a contingency fee basis. This means we do not charge any fees until we recover compensation for your family. There is no risk to getting the advice you need, so get in touch with us for a free case evaluation. We offer representation to clients in Sherman Oaks and the surrounding Los Angeles area.
---
Please contact us at (877) 975-2529 for more information about how we can help you seek justice for your loved one.
---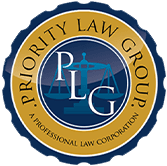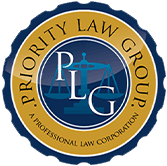 I contacted Priority Law Group. I told them about my situation. They were able to get me to a doctor within an hour.
What Sets Us Apart.
Our Firm's Top Priorities
We Provide Free Consultations

No Fees Unless We Win

Personalized Attention & Care

Millions Recovered For Our Clients

65+ Years of Legal Experience
Help Begins Here
Reach Out For A Free Consultation
Ready to Get Started?