Slip & Fall Accident Lawyer in Los Angeles
Protecting the Rights of Our Injured Clients in Sherman Oaks & Surrounding Cities
Priority Law Group, A.P.L.C. represents clients in a wide variety of personal injury cases, including slip and fall accidents. If you were injured in a slip and fall accident, we are ready and willing to help. Once our Los Angeles slip and fall accident lawyer determines who is liable for your injury, we will proceed in filing an injury claim to help you get the compensation for your injuries that you deserve.
---
When you are ready to share the details of your accident, please call (877) 975-2529 for a free case evaluation. We offer representation in Los Angeles, as well as Sherman Oaks.
---
Slip & Fall Accident Claims in California
Property owners have a legal responsibility to maintain a reasonable standard of safety for their visitors. When a property owner fails to live up to that responsibility and someone is injured, the owner can be held responsible for any subsequent injuries and related damages. This may include medical care, rehabilitative care, pain and suffering, and lost wages if you are unable to work during your recovery.
Common slip and fall accidents are caused by:
Broken handrails
Uneven ground
Wet or slick surfaces
Poor lighting
Lack of security
Unstable surfaces
Objects falling from overhead
Ladders or scaffolding
Failure to rope off a construction site
Slip and fall accidents often happen in retail stores, malls, restaurants, theaters, amusement parks, nursing homes, construction sites, parking lots, and private homes. Our Los Angeles and Sherman Oaks slip and fall accident lawyer helps protect the rights of people injured due to a property owner's negligence and guide them through the process of filing a claim.
Fair Compensation for Your Injuries
For a slip and fall accident claim to be successful, you must show that the property owner was negligent, and that negligence resulted in your injury. Priority Law Group, A.P.L.C. has a reputation for being aggressive in pursuing maximum compensation for clients with injuries from slip and fall accidents. We have extensive knowledge of California law and more than four decades of combined legal experience.
In California, a property owner is negligent when they:
Know, or should have known, about a dangerous condition
Fail to repair the hazardous condition
Fail to provide adequate warning of the danger
We are well-versed in the tactics used by insurance companies to get people to take less than their claim is worth, and we are not intimidated by insurance adjustors. Our Los Angeles slip and fall accident attorney is prepared to take your case to court to get a better outcome. You can rest assured that your rights are in good hands.
Multilingual Legal Services
We are delighted to serve clients who reflect the rich cultural diversity of Southern California. To better meet the needs of our clients who prefer to discuss their cases in their native language, we offer multilingual legal services in English, Spanish, and Farsi. We offer free case evaluations and work on a contingency fee basis, so you won't pay a dime until we successfully recover compensation for you.
Every injury case is unique, so we employ different strategies for each situation. When you enlist our legal services, we take a personalized approach to your case. We genuinely care about helping others and making our local communities safer places to live.
---
Please contact our law firm today at (877) 975-2529 for passionate and experienced legal representation for your slip and fall accident case.
---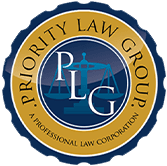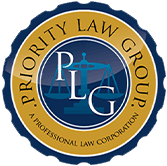 I highly recommend working with Priority Law Group.
What Sets Us Apart.
Our Firm's Top Priorities
We Provide Free Consultations

No Fees Unless We Win

Personalized Attention & Care

Millions Recovered For Our Clients

65+ Years of Legal Experience
Help Begins Here
Reach Out For A Free Consultation
Ready to Get Started?