Bicycle Accident Attorney in Los Angeles
Maximizing Compensation for Injured Bicyclists in LA and Sherman Oaks
Bicycles are a healthy and practical form of transportation that allows riders to circumvent the city's heavy traffic while also staying in shape. Unfortunately, bicyclists must brave the congested Los Angeles streets and distracted or negligent drivers. If you were injured in a bicycle accident, call Priority Law Group, A.P.L.C. for a dedicated Los Angeles bicycle accident lawyer.
We can help you file an injury claim for your bicycle accident and work to obtain the maximum compensation you are entitled to under California law. Negligent individuals should be held responsible for their actions and filing an injury claim accomplishes that goal.
---
Call (877) 975-2529 or contact us online for client-focused legal representation. We also proudly serve Sherman Oaks and the surrounding area!
---
5 Things To Do When You're In A Bicycle Accident:
Remain at the crash scene
Tend to your injuries and/or contact 911 if necessary
Take photos, video, and/or audio of the scene and aftermath as evidence
Contact a lawyer before speaking to insurance agents
Follow your doctor's orders and medical advice
Holding Negligent Drivers Accountable
California law allows injured bicyclists to file a personal injury claim against the at-fault party. If your accident involved a motor vehicle, it is important to speak with an attorney before you talk to the negligent driver's insurance company. Keep in mind that they will try to get you to settle for as little as possible. We work on your behalf to get the maximum compensation allowed under the law.
We help injured bicyclists obtain compensation for:
Medical bills
Rehabilitation and physical therapy
Lost wages
Bicycle damage
Pain and suffering
Our litigation skills and extensive legal insight are at your disposal. As soon as you retain our legal services, we will begin creating a results-driven strategy that is designed around your specific needs. We will ensure you are always aware of your rights and options, right from the start. This is the kind of high-quality, tenacious representation you can expect from a firm that is a member of the Consumer Attorneys Association of Los Angeles (CAALA).
Personalized Legal Counsel from Tough Accident Lawyer
If this is the first time you have needed legal guidance after an accident, we understand that you may be feeling apprehensive and overwhelmed. We are here to guide you through the claims filing process. Our Los Angeles bicycle accident lawyer can handle the details, so you can focus on your recovery.
If the insurance company refuses to negotiate and offer you fair compensation, we are ready and willing to take your case to court. In fact, we litigate many of our cases to secure much higher compensation for our clients. We have the resources, legal skill, and attention to detail needed to help maximize your compensation. Our attorney is assertive, skilled, and aggressive in court.
Get Started With a Free Case Evaluation
Our Los Angeles and Sherman Oaks bicycle accident attorney offers a complimentary case evaluation to all potential clients. This initial step allows us to carefully review the details of your case and establish a solid attorney-client relationship. You don't have to do this alone. We are here to protect your rights from start to finish. Our clients enjoy personalized attention, 24/7 availability, and no out-of-pocket legal fees unless we win your case.
---
If you were injured in a bicycle accident and don't know what to do next, call (877) 975-2529 for a free case evaluation.
---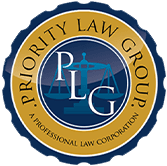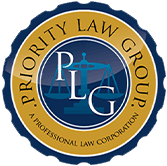 Priority Law Group handled my case professionally
What Sets Us Apart.
Our Firm's Top Priorities
We Provide Free Consultations

No Fees Unless We Win

Personalized Attention & Care

Millions Recovered For Our Clients

65+ Years of Legal Experience
Help Begins Here
Reach Out For A Free Consultation
Ready to Get Started?