Los Angeles Burn Injury Lawyer
65+ Years of Legal Experience on Your Side
Although there are many types of accident injuries, burn injuries are among the most painful and may lead to serious infections. Depending on the severity of the burn injury, the victim may be left with permanent scars and disfigurement. If you or a loved one has suffered a burn injury, call the Los Angeles burn injury attorney at Priority Law Group, A.P.L.C. to learn about your legal rights.
---
Our Sherman Oaks attorney offers a complimentary evaluation for potential clients. Please call (877) 975-2529 to schedule an appointment.
---
Burn Injuries Require Extensive Treatment
There are different types of burns such as chemical burns, electrical burns, and thermal burns. In addition to type, burns are classified by the degree, or depth, of the burn, ranging from first degree burns which are the most superficial to third degree burns, which are the most serious. Burns are also classified as mild, moderate, or major burns, depending on the percentage of the body that is burned. The treatment required depends on the severity and extent of the burn.
Burn injuries may arise from many different types of accidents, including:
Fires
Automobile accidents
Defective products
Work related injuries
Burn treatment has improved significantly in recent years. Burns that covered 50% of the body were often fatal in the past. Today, people survive with even extremely serious burns covering more than half the body. However, these burns may require extensive treatment and medical care, while leaving the victim permanently disfigured and in need of ongoing care. Our Sherman Oaks and Los Angeles burn injury lawyer can assist you in seeking compensation from the responsible party's insurance company.
Compensation for Burn Injuries
Burn injury cases often involve complex legal and medical issues. Our attorney has more than 65 years of experience representing clients with serious injuries, including burn injuries. We have the legal knowledge, experience, and resources to help you pursue fair compensation for your injury. Our attorney takes the time needed to build and effectively present your case.
We help our clients recover compensation for:
Medical care
Future medical needs
Nursing care
Physical therapy
Psychological care
Lost income
Pain and suffering
At Priority Law Group, we let nothing stand in our way when pursuing fair compensation for our clients with burn injuries. Our law firm has substantial resources and decades of experience to handle even the most complex cases. We understand that the need for legal counsel can arise at any time, so we make ourselves available to our clients 24 hours a day, 7 days a week.
Guidance for the Claims Filing Process
Our firm can guide you step by step through the personal injury claims filing process, so you can focus your energy on your recovery. When the insurance company fails to offer appropriate compensation for your injuries, we are prepared to take the case to court to get a better result for you. We have extensive trial skills and legal insights that can make all the difference inside the courtroom.
---
Please contact us at (877) 975-2529 for aggressive legal representation for your burn injury case. Proudly serving Sherman Oaks and the surrounding cities!
---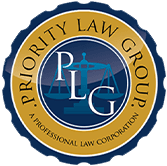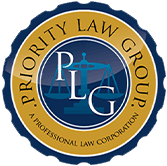 We are very happy with the settlement. Thank you again to all the staff at PRIORITY Law Group
What Sets Us Apart.
Our Firm's Top Priorities
We Provide Free Consultations

No Fees Unless We Win

Personalized Attention & Care

Millions Recovered For Our Clients

65+ Years of Legal Experience
Help Begins Here
Reach Out For A Free Consultation
Ready to Get Started?