Uber & Lyft Accident Attorney in Los Angeles
Personalized Attention for Clients Injured in Rideshare Accidents
Rideshare companies, such as Uber and Lyft, have revolutionized transportation. The dramatic increase in the number of people using rideshare services and the traffic on Los Angeles roads makes accidents between rideshare drivers and other vehicles inevitable. If you were injured in an accident involving a rideshare driver, the Los Angeles Uber and Lyft accident lawyer at Priority Law Group, A.P.L.C. can help.
---
Call our Sherman Oaks office at (877) 975-2529 for reliable and informative legal counsel for your Uber or Lyft accident case.
---
Types of Rideshare Accidents
The availability of compensation after an Uber or Lyft accident depends on the type of accident and who was at fault for the accident. If you were a passenger in a rideshare vehicle, you are not responsible for the accident. However, other drivers and pedestrians could be found to have caused or contributed to the accident, which can affect compensation.
Common types of rideshare accidents include:
Drivers hit by an Uber or Lyft vehicle
Pedestrians struck by an Uber of Lyft vehicle
Passengers in a rideshare vehicle
Like all car accidents, rideshare accidents can result in severe injuries, such as broken bones, traumatic brain injuries, spinal cord injuries, and other serious injuries. The first thing you should do is to seek medical attention for your injuries. After you have been treated, contact our Los Angeles Uber and Lyft accident attorney to discuss the circumstances of your accident and get help with your claim.
Liability for Rideshare Companies in California
Rideshare companies, such as Uber and Lyft, differ from typical cab companies. The drivers use their own personal vehicles and are treated as independent contractors by the companies. While this initially led to confusion about who was responsible for carrying insurance, the law now requires that rideshare companies carry a minimum amount of insurance that is higher than what is required of private drivers. California is a tort liability state, so the at-fault driver's insurance company is responsible for the damages caused by the accident.
In order to show liability, you must prove that:
The at fault party had a duty of care to the injured party
The duty of care was breached
The breach was the direct cause of the accident
The accident resulted in damages
The damages in an Uber or Lyft accident may include medical expenses, physical therapy, lost wages, pain and suffering, property damage, and other economic and non-economic damages. Our Los Angeles Uber and Lyft accident attorney can evaluate your case to determine the compensation that may be available to you and work diligently to help you get the results you deserve.
Your Case is Our #1 Priority
At Priority Law Group, we work to ensure that every client feels like our only client. Our personal injury lawyers are accessible to our clients at all hours of the day and night and serve both Sherman Oaks and the surrounding LA area. Our clients speak directly with our lead attorney, and you can rest assured that your case will receive the time and attention to detail needed to ensure that you are fairly compensated for your injuries and the related damages.
---
If you were injured in an Uber or Lyft accident, call (877) 975-2529 for a free consultation by phone or even text. Proudly serving Sherman Oaks!
---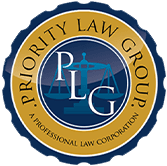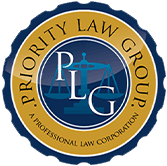 Sasan Okhovat and his firm's staff are consummate professionals. Whenever I called, Sasan, he patiently answered my questions and provided detailed responses.
What Sets Us Apart.
Our Firm's Top Priorities
We Provide Free Consultations

No Fees Unless We Win

Personalized Attention & Care

Millions Recovered For Our Clients

65+ Years of Legal Experience
Help Begins Here
Reach Out For A Free Consultation
Ready to Get Started?