Brain Injury Attorney in Los Angeles
Advocating for Clients with Traumatic Brain Injuries in Sherman Oaks & Surrounding Area
Have you or a loved one suffered a brain injury? Brain injuries can cause lasting physical and cognitive damage that impacts every area of the victim's life. If your injury was caused by the negligence of another party, you may be entitled to financial compensation. At Priority Law Group, A.P.L.C., our Los Angeles brain injury lawyer are extremely competent, compassionate, and responsive to our clients when helping them obtain fair compensation for their injuries.
---
Learn how we can help in a free consultation. We offer representation for injury victims in Sherman Oaks and throughout the surrounding area. Call (877) 975-2529 to request your case evaluation.
---
Brain Injuries Are Always Serious
All brain injuries are serious and require immediate medical attention. Any impact injury requires a thorough medical examination to be properly diagnosed and treated. Traumatic brain injuries can result in lifelong medical problems and the need for ongoing medical care.
The symptoms of a traumatic brain injury include:
Losing consciousness
Headaches
Dizziness
Nausea or vomiting
Confusion
Disorientation
Trouble speaking coherently
Inability to remember the cause of the injury
Trouble remembering new information
Changes in emotions
If you believe that your brain injury or your loved one's injury was the fault of another party, you should contact an attorney after the required medical care has been received. Our Los Angeles brain injury attorney is strong and assertive with insurance companies and in court, yet deeply compassionate with our clients. We work tirelessly to recover sufficient compensation to meet our clients' current and future needs.
Causes of Brain Injuries
There are many possible causes of brain injuries, and many traumatic brain injuries are caused by the negligence or actions of another person or party. Accidents are a leading cause of traumatic brain injuries, including car, truck, pedestrian, and motorcycle accidents. These accidents may be caused by speeding, driving under the influence of drugs or alcohol, distracted driving, reckless behavior, and other types of negligence.
Other causes of brain injuries include:
Construction accidents
Falls
Being hit by an object
Assaults
Sports related injuries
When the cause was negligence or an intentional act by another person, we can help you seek compensation for your injury. It is generally in your best interests to discuss your case with an attorney before speaking with the at-fault person's insurance company. They will try to get you to accept as little as possible, but our attorney will advocate for the best possible result for you and your family.
Discuss Your Case With an Attorney
The best way to learn about your legal rights and options is to schedule a free case evaluation with our Sherman Oaks and Los Angeles brain injury lawyer. We will review your case, discuss your options, and answer your questions about the claims process. When you decide to file a claim, we will get right to work collecting evidence to support your claim and preparing your case to negotiate a settlement or prepare your case for trial.
---
Call (877) 975-2529 to have an attorney review your case at no cost
---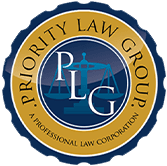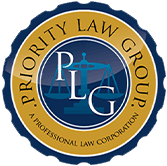 Priority Law Group took the time to basically hold my hand through the whole experience and answer any and all questions I've been having.
What Sets Us Apart.
Our Firm's Top Priorities
We Provide Free Consultations

No Fees Unless We Win

Personalized Attention & Care

Millions Recovered For Our Clients

65+ Years of Legal Experience
Help Begins Here
Reach Out For A Free Consultation
Ready to Get Started?