Los Angeles Dog Bite Lawyer
Dedicated Legal Representation from Compassionate Attorneys in Sherman Oaks
A dog attack can be a traumatic and scarring experience. Victims are often no longer comfortable being near dogs, regardless of how docile they seem. If you were injured in a dog bite attack, speak with the Los Angeles dog bite attorneys at Priority Law Group, A.P.L.C. to learn about your legal options. We have more than four decades of combined legal experience and countless victories behind us.
---
Take the first step toward recovery by calling (877) 975-2529 for a free case evaluation. Proudly serving Sherman Oaks & Los Angeles!
---
Dog Bites Cause Physical & Psychological Trauma
Dog owners have a legal responsibility to protect others from their dogs, either by proper fencing or the use of a leash. When they fail to control their animals and a person is injured, the dog owner may be held responsible for the injuries. This is done by filing a personal injury claim. Our Los Angeles dog bite lawyers can help you with the claims process.
Dog bites can cause severe injuries, such as:
Permanent scarring
Loss of limbs
Disfigurement
Nerve damage
Emotional trauma
Dog bites may require medical treatment, prescription medications, and result in other economic and non-economic damages. We can help you obtain fair compensation to cover the costs related to your accident. Our attorneys are here for you during your time of stress to help you find significant financial relief for you and your family.
Holding Dog Owners Responsible
California is a strict liability state for dog bites. This means the dog's owner is responsible for any injuries caused by their animal biting a person. However, your case must meet the requirements of the law, and you must show that you were injured by the dog and that your case meets the requirements of California law.
For a successful claim, you must prove that:
The defendant is the owner of the animal
You were bitten by the defendant's dog
The incident occurred on public property or private property that you were legally on
Our injury lawyers have four decades of collective experience, and our firm has represented numerous victims of dog bites. We are prepared to take your case to court, if the dog owner's insurance company fails to offer a fair settlement for your damages.
Attorneys Available Around the Clock
When disaster strikes and you or a family member suffers an injury, you may require legal assistance at odd times of the day. Our Sherman Oaks and Los Angeles dog bite lawyers offer 24/7 availability to our clients, so you can rest assured that we will be there for you when you need us. You will speak with our lead attorney and have access to your legal representation throughout the entire legal process.
We understand that money is an issue for injured people, especially if your injury was severe enough to cause you to miss time at work. We offer a free initial case evaluation to have your case reviewed and get the legal assistance you need. In addition, we work on a contingency fee basis. This means that our attorneys won't charge legal fees unless we win your case. Don't let financial concerns keep you from getting the legal representation you need.
---
Give us a call today at (877) 975-2529 to learn how our firm can help protect your rights and obtain fair compensation for your injuries.
---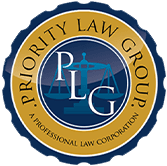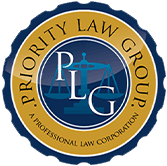 He handled our auto accident claim efficiently and successfully. He was always concerned about our health and well-being
What Sets Us Apart.
Our Firm's Top Priorities
We Provide Free Consultations

No Fees Unless We Win

Personalized Attention & Care

Millions Recovered For Our Clients

65+ Years of Legal Experience
Help Begins Here
Reach Out For A Free Consultation
Ready to Get Started?