Contingency Fee Representation
You Don't Pay A Dime Unless We Win!
Because we believe in the success of your case and we care about our clients, Priority Law Group, A.P.L.C. operates on a contingency fee basis.
In a contingency fee agreement, we decide with our client on a fixed percentage of the total recovery. Whether your case ends in a settlement or a verdict, the legal fees due will be taken from the amount recovered for you and your family. You don't owe our Los Angeles accident attorney a single penny in the event we are unsuccessful in recovering damages. Why? We believe you are already dealing with enough financial and emotional burdens and are here to help find relief, not add another burden. We are here to help, not create more stress in your life. Furthermore, our team doesn't take on cases we aren't confident we can win!
If you would like more information about contingency fee agreements or what Priority Law Group, A.P.L.C. can do for your case, contact us today to schedule a free consultation. We proudly represent clients in both Los Angeles and Sherman Oaks.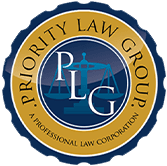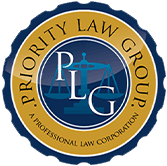 We found PRIORITY Law Group on Yelp they have guided us from day one. We are very happy with the settlement.
What Sets Us Apart.
Our Firm's Top Priorities
We Provide Free Consultations

No Fees Unless We Win

Personalized Attention & Care

Millions Recovered For Our Clients

65+ Years of Legal Experience
Help Begins Here
Reach Out For A Free Consultation
Ready to Get Started?