Los Angeles Pedestrian Accident Attorney
Helping You Get the Compensation You Deserve
Pedestrians have the right of way at crosswalks and pedestrian crossings. Sadly, reckless or distracted drivers often cause injuries to pedestrians. If you were injured in an accident, you need to seek the immediate legal counsel of the team at Priority Law Group, A.P.L.C. Our Los Angeles pedestrian accident lawyer has more than 65 years of experience and know how to create and present injury claims to help our clients recover the compensation they need to get back on their feet.
---
Our firm offers a complimentary case evaluation for injured pedestrians in both Sherman Oaks and Los Angeles. Call (877) 975-2529 to request an appointment.
---
Pedestrian Accident Injury Claims
Walking is a great source of exercise and the beautiful California weather is perfect for pedestrians in Los Angeles. Unfortunately, pedestrians are completely unprotected in an accident with a motor vehicle. As a result, they tend to suffer very severe injuries, or even death. When the accident was caused by the negligence of the driver, you can seek compensation for your injuries from the at-fault driver.
Some negligent causes of pedestrian accidents include:
Speeding
Driving under the influence of drugs or alcohol
Driver fatigue
Lack of attention
Using a cellphone or other device
Reckless driving
We help injured pedestrians secure compensation for medical bills, physical therapy, lost wages, pain and suffering, and other damages. Determining who is at fault and to what degree is essential for injury claims in California. We have the resources needed to investigate the accident and prove fault on the part of negligent drivers.
Aggressive & Informative Legal Representation
Our Sherman Oaks firm has built a reputation for being aggressive Los Angeles pedestrian accident attorney who will do everything possible to help our clients recover fair compensation for their injuries. We will take your case to trial, if necessary, to secure the compensation injured pedestrians need and deserve.
You shouldn't have to pay the consequences for someone else's reckless driving habits. We are here to protect your rights, from the initial free case evaluation until your case is resolved. You can turn to us for guidance with absolute confidence. Our clients' many positive reviews are a testament to the top notch legal services we provide for injured clients.
Attorney Available 24 Hours a Day, 7 Days a Week
In demonstration of our unwavering commitment to our clients, we make ourselves available 24 hours a day, 7 days a week. We offer convenient free case evaluations, including by phone or text, to fit your busy schedule. You will speak directly with our lead attorney about your case and enjoy dedicated and focused legal representation to help you get the results you deserve.
We speak English, Spanish, and Farsi to provide multilingual counsel to clients who prefer to discuss their case in their own language. Our firm is unparalleled in delivering high quality legal representation. We spend the time and attention to detail to every case and treat all clients as though they were our only client.
---
Call Priority Law Group at (877) 975-2529 for skilled and passionate advocacy for your case. Proudly serving Sherman Oaks!
---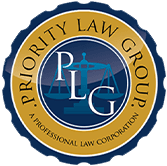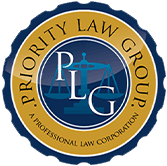 He handled our auto accident claim efficiently and successfully. He was always concerned about our health and well-being
What Sets Us Apart.
Our Firm's Top Priorities
We Provide Free Consultations

No Fees Unless We Win

Personalized Attention & Care

Millions Recovered For Our Clients

65+ Years of Legal Experience
Help Begins Here
Reach Out For A Free Consultation
Ready to Get Started?