Los Angeles Construction Accident Attorney
Representing Injured Workers & Passersby in Sherman Oaks
Construction site owners and managers have a responsibility to maintain a safe environment for their workers and all people living and working near the site. Failing to ensure the safety of others is a form of negligence in the eyes of the law. If a person is injured on a construction site due to negligence, the injured person can file a claim for compensation. At Priority Law Group, A.P.L.C., our Los Angeles construction accident lawyer helps our clients file injury claims and work to help them secure maximum compensation.
---
Call (877) 975-2529 for an experienced attorney to protect your rights and maximize compensation for your injuries. We represent victims in Sherman Oaks & the surrounding LA area.
---
Types of Construction Accidents
Construction sites are complex and large sites often have many things happening all the time, often involving hazardous materials and dangerous equipment. When proper safety precautions aren't in place, accidents can happen. If you were injured on a construction site, either while working or passing by, you may be able to secure compensation for your injuries.
Common types of construction injuries include:
Falls
Being hit by falling objects
Chemical exposure
Crane accidents
Defective machinery
Electrocution
Excavation accidents
Explosions
Scaffolding accidents
Slip and fall accidents
Transportation accidents
Construction accidents often cause severe injuries, such as traumatic brain injuries, crush injuries, back and neck injuries, spinal cord injuries, chemical burns, and other injuries. Victims with severe injuries may be facing a long recovery period, expensive medical and rehabilitation costs, and be in extreme pain and unable to work. If the accident was caused by negligence or lack of proper safety measures, you may be able to recover compensation for your injuries.
Decades of Experience Handling Complex Cases
It is necessary to determine who is liable for the accident and prove that the negligence of owner or manager of a construction site or a third party was responsible for your injuries. This area of law is extremely complex and requires an attorney with specific experience in construction accident law. Our Sherman Oaks and Los Angeles construction accident attorney has more than 40 years of experience recovering compensation for injured people.
We start by evaluating your case to identify who is liable for your injuries. We then work to build a results-driven strategy aimed at recovering maximum compensation on your behalf. Every case is unique, so we use a personalized approach to help you recover the compensation you need to cover the damages related to your accident.
Compensation for Your Injuries
Our Los Angeles construction accident lawyer is known for being aggressive when protecting the rights of our clients. You will never be treated like another number. We provide each client with the high caliber legal representation they deserve. Our firm has the focus, attention to detail, and resources needed to build a solid case for our injured clients.
We make ourselves available to our clients 24 hours a day, 7 days a week, so you will always have access to your attorney. The best place to start is with a free case evaluation, so we can assess your claim and explain your legal rights. If you decide to pursue compensation, we offer our services on a contingency fee basis. You won't be charged any legal fees until we win compensation for your case.
---
If you want to learn more about your legal rights and options for filing a personal injury claim, call (877) 975-2529 for a free case evaluation. We proudly serve Los Angeles and Sherman Oaks!
---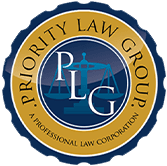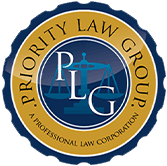 Priority Law Group made me feel like a family that always looks out for the other. That really impressed me.
What Sets Us Apart.
Our Firm's Top Priorities
We Provide Free Consultations

No Fees Unless We Win

Personalized Attention & Care

Millions Recovered For Our Clients

65+ Years of Legal Experience
Help Begins Here
Reach Out For A Free Consultation
Ready to Get Started?