Motorcycle Accident Lawyer in Los Angeles
Assertive Representation for Clients Suffering from Severe Injuries in Sherman Oaks & the Surrounding Area
Due to the vulnerability of motorcyclists, serious injuries can occur when a motorcycle collides with a car or truck. At Priority Law Group, A.P.L.C., our Los Angeles motorcycle accident attorney is here to help you if you were recently injured in a motorcycle accident caused by negligence. We have more than four decades of collective experience advocating for injured people.
---
Get the guidance you need during a free case evaluation. Our attorneys serve clients in Sherman Oaks and Los Angeles. Call (877) 975-2529 to request a consultation.
---
5 Things To Do When You're In A Motorcycle Accident:
Check yourself and others for injuries
Take photos of the accident scene before moving your bike off the road
Exchange contact information with anyone else involved in the accident as well as witnesses
Call your insurance agent—but don't talk to the other driver's insurance company
Contact a motorcycle accident lawyer
Causes of Motorcycle Accidents
Unfortunately, some drivers fail to be observant of motorcycles on the road or simply don't exercise caution when sharing the roads with them. When the accident was caused by the negligence of the other driver, our Los Angeles motorcycle accident lawyer can help you seek compensation for your injuries and the related damages.
Motorcycle accidents are often caused by negligent actions, such as:
Driving under the influence
Speeding
Unsafe lane changes
Driver negligence
Inexperienced drivers
Sudden stops
Failure to yield
Motorcyclists often suffer severe and catastrophic injuries in accidents with motor vehicles. These may include traumatic brain injuries, spinal cord injuries, paralysis, severe road rash, broken bones, and other serious injuries. We can help you hold the at-fault driver financially responsible for your injuries through the claims filing process.
High Quality, Personalized Legal Representation
When we handle a motorcycle accident case, our goal is always to make the experience less overwhelming with personalized, compassionate legal representation. We understand that dealing with an injury can lead to many concerns and confusion. Our Los Angeles motorcycle accident attorney is here to handle the details of your claim, so you can focus on your health and well-being.
When you retain our legal services, whether in Los Angeles or Sherman Oaks, you will enjoy:
Relentless and passionate legal advocacy
24/7 availability
Contingency fees, so you don't pay a penny unless we win your case
Multilingual services in English, Spanish, and Farsi
California is a tort liability state, which means that you must prove fault for your claim to be successful. We have more than 65 years of combined experience and a willingness to take your case to court if the insurance company is not willing to provide fair compensation for your injuries. We have the resources needed to build a strong case to help you get the compensation you deserve.
Discuss Your Case with an Attorney
The sooner you take legal action to protect your rights, the higher the possibility that you will obtain maximum compensation to help you move on with your life. Keep in mind that California has a two-year statute of limitations for injury claims and three years for property damage. Don't wait until it is too late to take matters into your own hands. We are dedicated to helping your regain control of the direction of your life.
We dedicate the time and attention to detail required to help you get the results you deserve. We are strong and assertive in the courtroom, yet deeply compassionate and understanding with our clients. You can count on us to be available when you need us and make your case our priority.
---
Please call us at (877) 975-2529 as soon as possible to have your motorcycle accident claim evaluated by an experienced attorney.
---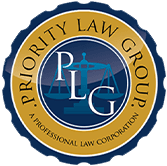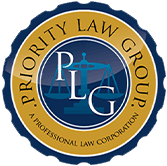 Priority Law Group made me feel like a family that always looks out for the other. That really impressed me.
What Sets Us Apart.
Our Firm's Top Priorities
We Provide Free Consultations

No Fees Unless We Win

Personalized Attention & Care

Millions Recovered For Our Clients

65+ Years of Legal Experience
Help Begins Here
Reach Out For A Free Consultation
Ready to Get Started?