Los Angeles Spinal Cord Injury Attorney
Defending the Rights of Seriously Injured Clients in Sherman Oaks & Los Angeles
Spinal cord injuries have the potential to change your life forever and limit your ability to work and enjoy the quality of life you had prior to the accident. If you have recently suffered from a spinal cord injury due to the actions or negligence of another, contact the Los Angeles spinal cord injuries lawyer at Priority Law Group, A.P.L.C. We can help you file an injury claim against the person responsible for your injury.
---
Get your questions answered during a free case evaluation. Call (877) 975-2529 today to schedule an appointment.
---
Causes of Spinal Cord Injuries
Spinal cord injuries require regular and continuous medical care, which can place financial strain on the injured person and the entire family. There are many causes of spinal cord injuries, so it is important to seek qualified legal representation as soon as possible after the accident to have your case evaluated and learn about your legal rights.
Some of the common causes of spinal cord injuries include:
Car accidents
Work injuries
Falls
Sports injuries
Acts of violence
Not every spinal cord injury qualifies for compensation. However, if the injury was caused by the negligence or intentional actions of another person, you can file an injury claim to recover compensation from the at-fault party and his or her insurance company. Our Los Angeles spinal cord injury attorney works hard to ease the financial burden on our clients by helping them take legal action to recover compensation.
Recover Compensation for Your Damages
Spinal cord injury victims are often left with a lifetime of expenses for medical care, rehabilitation, and nursing care. In addition, they are often faced with pain and suffering and unable to work to cover the costs of the required care. We feel a deep sense of care for our injured clients and put a significant amount of time and energy into each case, so you can be fairly compensated for your injury.
We work to prepare your case to prove negligence on the part of the responsible party to secure the compensation you deserve. In California, you can seek compensation for your medical bills, rehabilitation, ongoing medical care needs, pain and suffering, lost income, loss of future income, pain and suffering, and other damages related to your injury.
Multilingual Attorney to Handle Your Case
Due to the significant damages associated with spinal cord injuries, it is important to seek representation from an experienced attorney with a record of getting results. Our firm has more than 65 years of combined experience, significant resources, and the focus and attention to detail needed to provide the highest quality legal representation to clients with spinal cord injuries.
Our Los Angeles spinal cord injuries lawyer provides legal services in English, Spanish, and Farsi to serve the needs of the diverse population in Southern California. We have earned a great reputation for our client focused approach and our commitment to aggressively protecting the rights of our clients in every stage of the legal process, whether we secure a settlement or take your case to trial.
---
Please call us today at (877) 975-2529 to learn how we can help with your spinal cord injury claim. We proudly serve Sherman Oaks & the surrounding area!
---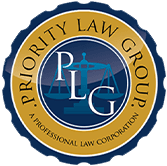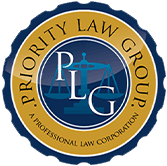 We found PRIORITY Law Group on Yelp they have guided us from day one. We are very happy with the settlement.
What Sets Us Apart.
Our Firm's Top Priorities
We Provide Free Consultations

No Fees Unless We Win

Personalized Attention & Care

Millions Recovered For Our Clients

65+ Years of Legal Experience
Help Begins Here
Reach Out For A Free Consultation
Ready to Get Started?