Los Angeles Car Accident Attorney
Helping Accident Victims Bounce Back from Their Injuries
Were you or a loved one injured in a negligence related car accident? You need an experienced injury attorney to stand up for you and protect your rights. At Priority Law Group, A.P.L.C., our Los Angeles car accident lawyer has more than 40 years of experience handling personal injury cases, including a large number of car accidents. We are committed to helping injured victims get back on their feet after a car accident.
---
Give us a call today at (877) 975-2529 for a free consultation in English, Spanish, or Farsi. Our car accident lawyers represent clients in Sherman Oaks, as well as Los Angeles.
---
5 Things To Do When You're In A Car Accident:
Check yourself and everyone else involved for injuries and seek medical attention if needed
Take photos of the accident scene, including any property damage and injuries
Exchange insurance and contact information with the other driver(s) involved
Call the police to the scene and file an accident report
Contact an attorney—before you speak to anyone's insurance company
Common Injuries Caused by Car Accidents
Our reputable law firm can help you present an injury claim against the at-fault driver's insurance carrier in an effort to secure compensation for your accident-related costs. Because California is an "at fault" state, you need to show fault on the part of the other driver for a claim to be successful. Our attorney has decades of experience helping clients with accident injury claims.
Car accidents can result in injuries that include:
Broken bones
Traumatic brain injuries
Spinal cord injuries
Whiplash
Our Sherman Oaks car accident attorneys can provide you with step-by-step guidance for the entire claims-filing process. In addition, we are available 24/7, and offer multilingual services in Farsi and Spanish. We are the kind of law firm you need on your side after a car accident leaves you with injuries and emotional distress.
Where Do Most Accidents Happen?
While these statistics may vary from one state to the next, most experts agree that the majority of car accidents occur in the following places:
In your own neighborhood - Oftentimes drivers let their guard down or drive on "autopilot" when they reach their own street
In parking lots or garages - Because there are so many cars packed close together and people are often rushing from one thing to the next or vying for the best spot, it's very common for accidents to occur in these areas
At confusing intersections - When it's unclear who has right of way, or if the intersection is just busy, it's not uncommon for drivers to speed through stoplights or cause a collision while making an unprotected left-turn
During rush hour - Fender-benders that occur during rush hour traffic can often cause injuries (especially soft-tissue and whiplash injuries); these types of incidents are often caused by distracted or fatigued driving
Reasons to Seek Compensation
Filing an injury claim is the most effective way to obtain the maximum compensation you need to avoid the financial burden that comes with car accidents. Depending on the seriousness of your injuries, you may be unable to work until you have recovered. Our Los Angeles car accident attorney offers legal assistance to help you recover compensation for your damages.
We help our clients recover compensation for:
Medical bills
Physical therapy
Lost income
Property damage
Pain and suffering
Other economic and non-economic damages related to your car accident
In California, there is a two-year statute of limitations for car accident claims of two years for injury claims and three years for property claims. For accidents involving a government vehicle, you have only six months to file a claim. We encourage you to contact us as soon as possible, so we can get to work on your case. We offer genuinely personalized service for each client and treat every client like our only client.
A Trial Ready Attorney on Your Side
In the event your claim does not result in a fair compensation offer from the insurance company, we are ready and willing to take your case to trial. Our Los Angeles car accident lawyer lets nothing stand in our way when pursuing a favorable outcome for your case. We litigate most cases to obtain much higher settlements to help you move past this challenging experience as quickly and effectively as possible.
---
Injured and not sure what to do next? Call (877) 975-2529 to schedule a free case evaluation with our LA and Sherman Oaks car accident lawyers.
---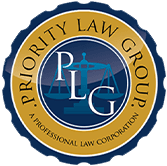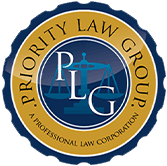 Sasan & Priority Law Group genuinely care about their clients!
What Sets Us Apart.
Our Firm's Top Priorities
We Provide Free Consultations

No Fees Unless We Win

Personalized Attention & Care

Millions Recovered For Our Clients

65+ Years of Legal Experience
Help Begins Here
Reach Out For A Free Consultation
Ready to Get Started?