Los Angeles Truck Accident Lawyer
Tenacious Advocates for Victims of Truck Accidents in Sherman Oaks & Los Angeles
Trucks and big rigs are regular sights on Los Angeles freeways. Although we all exercise caution while driving near large trucks, we cannot control or predict the actions of truck drivers. When an accident happens, drivers and passengers in vehicles often suffer catastrophic injuries. At Priority Law Group, A.P.L.C., our Los Angeles truck accident attorney fiercely advocates for our injured clients.
---
Begin the claims filing process with a free case evaluation. Call (877) 975-2529 for an appointment
---
5 Things To Do When You're In A Truck Accident:
Check for injuries and seek medical attention
Exchange information with the truck driver, including their name, address, phone number, insurance company, license number, employer, trucking company
Document the scene by taking pictures, video, audio recordings, and/or detailed notes
Contact the police by calling 911 and file an accident report
Never admit fault—contact a lawyer before taking any other steps
Causes of Truck Accidents
Unfortunately, it is not rare for truck drivers to violate safety regulations, such as Hours of Operation, in an effort to meet a deadline. In some cases, they are pressured by trucking companies to meet strict deadlines, which leads to fatigue. In addition to fatigue, there are many other negligence related causes of truck accidents.
Truck accidents are often caused by:
Driver fatigue
Distracted driving
Alcohol and drug use
Speeding
Poor driver training
Lack of sufficient truck maintenance
Faulty parts
If you were injured in a truck accident, our Los Angeles and Sherman Oaks truck accident lawyer wishes to help you seek the compensation you need by filing an injury claim against the at-fault party, such as the trucking company or their insurance company. There may be many sources of possible compensation in truck accidents, depending on the cause of the accident. We have decades of experience finding and seeking compensation from the responsible party in truck accidents.
Compensation in Truck Accidents
The size difference between big rigs and the average passenger vehicle leaves those in the car at greater risk of severe injury in an accident. You may be left with expensive medical bills, extensive rehabilitation, a long recovery period, extreme pain and suffering, and an inability to work during the recovery period. We are prepared to litigate your case to obtain fair compensation for your economic and non-economic damages.
Truck accidents cause injuries, such as:
Fractures
Severe whiplash
Amputations
Traumatic brain injuries
Spinal cord injuries
Paralysis
The at-fault party depends on the circumstances of the accident. Often, the trucking company or their insurance company is responsible for the damages when the driver is at fault or the accident was caused by lack of proper maintenance. We will carefully evaluate your case to find all possible sources of compensation for your injuries.
A Legal Team With 65+ Years of Collective Experience
Our firm has become known for delivering high caliber legal representation that is compassionate, yet aggressive when necessary. We bring more than 65 years of combined experience to the table and don't back down in pursuing justice for our clients. In fact, we are willing to take a case to court, if the insurance company does not offer a fair compensation award.
Offering 24/7 availability and multilingual services in English, Spanish, and Farsi, we are the kind of law firm you need on your side. We will not rest until we obtain the highest amount of compensation possible, so you can feel at ease over your financial situation. We will guide you toward the path to recovery, one step at a time, starting with a free case evaluation.
---
Please contact our firm at (877) 975-2529 to learn how our client focused services can help your truck accident case.
---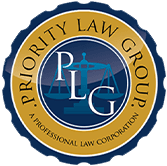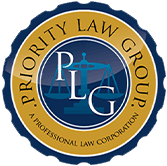 I recommend this firm to anyone who has been involved in a car accident! They know how to handle accident cases with the utmost professionalism!!
What Sets Us Apart.
Our Firm's Top Priorities
We Provide Free Consultations

No Fees Unless We Win

Personalized Attention & Care

Millions Recovered For Our Clients

65+ Years of Legal Experience
Help Begins Here
Reach Out For A Free Consultation
Ready to Get Started?