Catastrophic Injuries Lawyer in Los Angeles
Fighting for Clients with Severe Injuries in Sherman Oaks and the Surrounding Area
Catastrophic injuries change your entire life. This type of injury can permanently prevent you from working and may ultimately alter the way you have to conduct your daily activities. When the injury was the fault of another party, call Priority Law Group, A.P.L.C. Our Los Angeles catastrophic injuries attorneys make every client our #1 Priority. We can guide you through the claims process and work to secure maximum compensation for your injuries.
---
Call (877) 975-2529 today for a free consultation to take the first step toward securing the compensation you deserve.
---
Catastrophic Injury Claims in California
Because catastrophic injuries often happen suddenly and leave victims disabled and suffering for a long period of time or even the rest of their lives, they are especially emotional and upsetting for the victim. In addition, they usually lead to extensive medical bills, rehabilitation costs, and other large expenses that impact the entire family.
We represent clients with catastrophic injuries that include:
Traumatic brain injury
Paralysis
Back and neck injury
Multiple bones fractures
Severe burns
Amputation
Internal bleeding
Organ damage
Severe eye injury or blindness
Catastrophic injuries often arise from car accidents, work related accidents, defective products, serious falls, and other accidents and intentional violent actions. California law allows injured victims to pursue compensation by filing an injury claim. Depending on the situation, there may be more than one party at-fault for your injury. Our Sherman Oaks and Los Angeles catastrophic injury lawyer pursue all sources of compensation for your injuries.
Compensation for Your Injury
In addition to the devastating physical injuries and pain that accompany catastrophic injuries, victims may need extensive medical care and have no income to cover the costs of the care they need. We can help you file a personal injury claim for your injuries to hold the at-fault party responsible and secure enough compensation to meet your current and future needs. If the insurance company doesn't offer an appropriate settlement, we are prepared to take your case to court to get the compensation you need.
We help clients recover compensation for:
Medical care
Ongoing medical treatment
Lost wages
Future loss of income
Pain and suffering
We understand the severity and gravity of what our clients with catastrophic injuries are going through. This is why our attorneys are determined to achieve success on behalf of each client. With more than 40 years of combined legal experience, our lawyer is knowledgeable when it comes to handling catastrophic injury cases.
Experienced & Reliable Legal Counsel
Our Los Angeles catastrophic injuries attorneys believe that clients suffering from severe injuries deserve to be compensated for their lifelong disabilities and suffering. Dealing with a catastrophic injury can be devastating and navigating the legal system on your own can feel overwhelming and insurmountable. But you don't have to do it alone. Our attorneys provide aggressive and experienced litigation services on behalf of our clients and seek to maximize compensation to relive you of the financial burden and restore justice to your life.
---
Please contact our Sherman Oaks law firm at (877) 975-2529 for more information and a free case evaluation.
---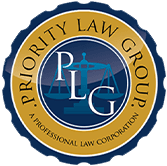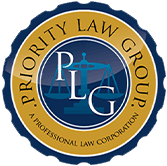 I would like to thanks everyone for their friendly service from day one.
What Sets Us Apart.
Our Firm's Top Priorities
We Provide Free Consultations

No Fees Unless We Win

Personalized Attention & Care

Millions Recovered For Our Clients

65+ Years of Legal Experience
Help Begins Here
Reach Out For A Free Consultation
Ready to Get Started?