Los Angeles Nursing Home Abuse Lawyers
Standing Up for Vulnerable Elderly Clients in Sherman Oaks and LA
Well over 100,000 people in the state of California live in nursing homes and assisted living facilities. Their families trust these homes to provide adequate care for their loved ones. Unfortunately, many elderly people are at risk for abuse and neglect. If your loved one has suffered abuse in a nursing home, the Los Angeles nursing home abuse attorneys at Priority Law Group, A.P.L.C. can hold the negligent party accountable.
---
If you believe a loved one is being abused in a nursing home, call (877) 975-2529 to discuss the situation in a free consultation.
---
Recognizing Nursing Home Abuse
Nursing home residents are at the mercy of those caring for them, especially the most vulnerable. Because the family is not there, they often do not witness the abuse directly. However, there are signs that indicate a person may be experiencing abuse or neglect.
Common signs of nursing home abuse include:
Untreated wounds
Unexplained weight loss
Poor personal hygiene
Lack of sufficient medical care
Dehydration or malnutrition
Falls due to safety hazard or lack of supervision
Bedsores
Bruises or abrasions
Hair loss
Torn or stained clothing
Distress during changing or bathing
Staff discourages visits
Unusual financial transactions
Keep a record and make notes of anything that you may notice when you visit your loved one in the nursing home. For example, if you have witnessed bruises, weight loss, or a change in demeanor, make notes of what you have noticed, and any explanations given by the home. The first thing you should do when you suspect abuse is to take steps to protect your loved one.
Protecting the Legal Rights of Nursing Home Residents
California takes nursing home abuse very seriously and has enacted legislation and developed programs to hold those who abuse the elderly accountable. Incidents of nursing home abuse should be reported to the appropriate authorities. In addition, you can get justice for your vulnerable loved one by filing a lawsuit to hold the party accountable and secure compensation for the victim.
We provide aggressive representation for clients who have suffered:
Physical abuse
Psychological abuse
Sexual abuse
Neglect
Isolation
Abandonment
Financial exploitation
Our Los Angeles and Sherman Oaks nursing home abuse lawyers are deeply passionate about protecting elderly clients from abuse and holding those responsible accountable for their actions. We offer multilingual legal services in English, Spanish, and Farsi for clients who feel most comfortable communicating in their own language.
What to Do If You Suspect Nursing Home Abuse
If you suspect that your loved one is being mistreated in a nursing home, it is important to act to protect the nursing home resident. It is frequently difficult to catch nursing home abuse but recognizing the signs and following up on your suspicions is essential. If the person is in immediate danger, call 911. You can also report the abuse to the California Department of Health and Adult Protective Services (APS).
After you are sure your loved one is safe, your thoughts may naturally turn to holding those responsible for the abuse or neglect accountable for their actions and the impact on your loved one. Our Los Angeles nursing home abuse attorneys offer a free case evaluation to help you understand your rights under the law and your options when it comes to filing a personal injury lawsuit.
---
Call our law firm at (877) 975-2529 to have your case reviewed by a lawyer for free. Proudly serving Sherman Oaks!
---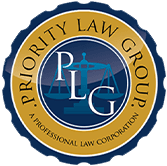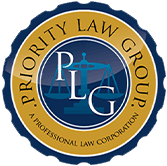 He walked me through the process, made me feel like family. I would definitely recommend him and hire him again.
What Sets Us Apart.
Our Firm's Top Priorities
We Provide Free Consultations

No Fees Unless We Win

Personalized Attention & Care

Millions Recovered For Our Clients

65+ Years of Legal Experience
Help Begins Here
Reach Out For A Free Consultation
Ready to Get Started?